CYBER MONDAY at TMCustomLogos
Hello all!

Cyber Monday is here and @TMCustomLogos announces the 3x2 sale!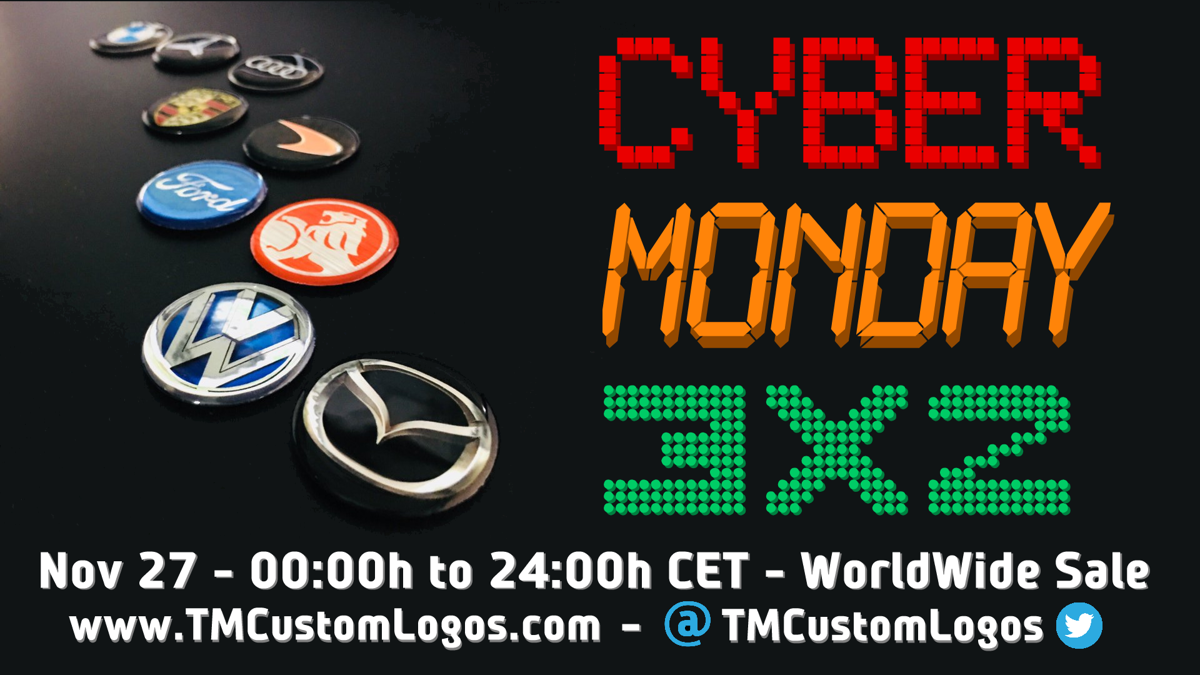 New shopping Button called "Cyber Monday 3x2" will be abailable tonigth at 0:00H CET,
Choose this option all the times you want, 3 logos 10€, 6 x 20€, take them all for 30€ !!!

3...


2...


1...


Cange it!




No comments
Leave a reply